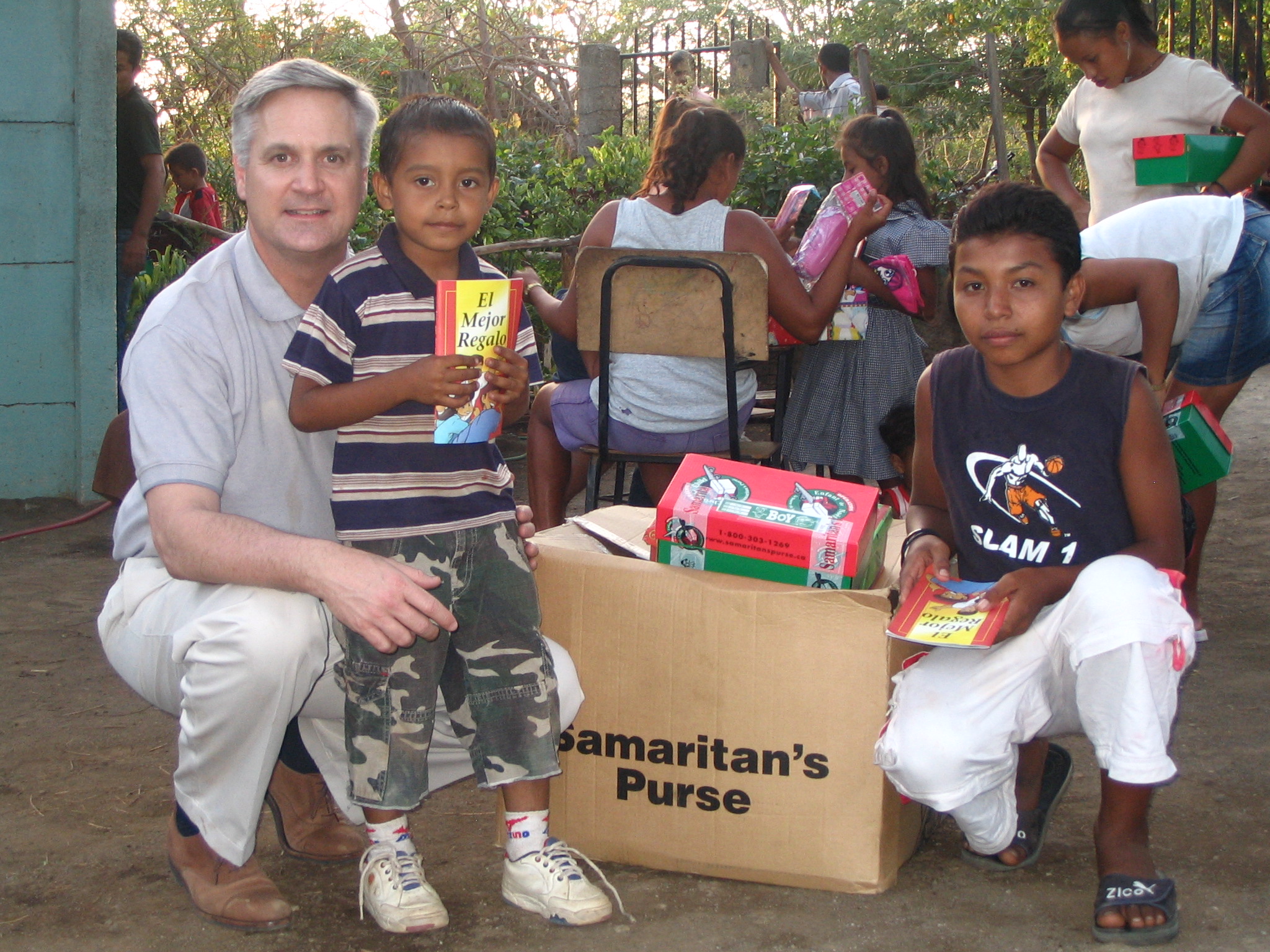 I recently traveled to Nicaragua with Dr. Giles Damron, and a mission's team from our church at Lakeland First Baptist. This was primarily a medical missions endeavor. Many stood in long lines to receive dental and medical help, and many heard a clear presentation of the gospel and were given literature to help them spiritually; hoping hearts would open to Jesus Christ. A general estimate of the fruit of our ministry were 3,645 salvations!
My ministry was to pastors and their wives, bringing them the ministry of encouragement. This is both a spiritual and emotional work. We often hear how hard it is to blend two families together that come from broken homes. The church can be like that in many ways. Different people coming from all walks of life, different backgrounds and ways of thinking, things to share and things to overcome.
I encouraged these families by reminding them of our calling from God.
We looked closely at what Peter had to say in 1 Peter 5:1-4.
Pride of position has to be absent.
"I who am a fellow elder"
Peter had seen and walked with Jesus. Peter is an Apostle. But Peter says nothing of his Apostleship, he simply refers to himself as a "fellow elder."
"And also a partaker"
Meaning, I am a partner and I am on the same level as you. I am with you in ministry.
The heart of a pastor must be present.
"Shepherd the flock of God which is among you"
The original root word means to act as a shepherd, to tend a flock. Notice, "the flock of God." The flock is not owned or controlled by the shepherd. They are God's people and ultimately each one of them will answer for themselves to God.
And then "shepherd the flock of God among you, exercising oversight not under compulsion, but voluntarily, according to the will of God; and not for sordid gain, but with eagerness; nor yet as lording it over those allotted to your charge, but proving to be examples to the flock." 
This speaks of a "disposition" the pastor must have. The spirit of a volunteer with no strings attached to him. The freedom and the absence of all performance based teaching and influence, and being an example to the flock because of the real inner working of the Holy Spirit through the pastor's spirit. The spirit, soul, and body united in all personality and manner.
Look at this grand encouragement from Peter, "And when the Chief Shepherd appears, you will receive the unfading crown of glory."
I wish you could have heard the hallelujahs when I finished by reading this verse.
My final exhortation was this, "Yes, it is normal to get weary in ministry, but we must never get weary of the ministry. So, guard your hearts by the reading of the Holy Word of God, and walk in unbroken communion with the Holy Spirit, and practically practicing His presence moment-by- moment and day-by-day till the glory dawns."