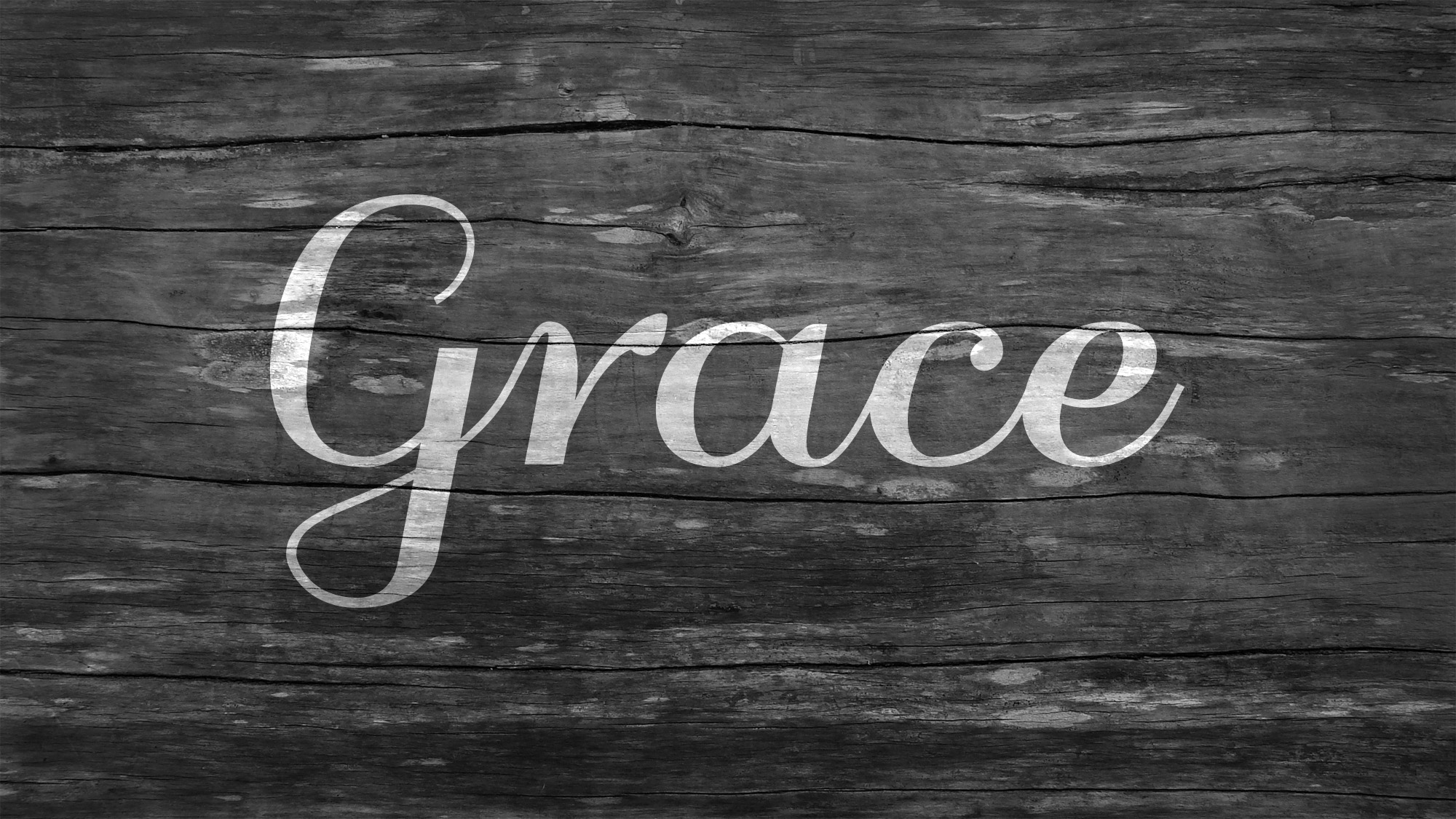 EXCERPTS FROM "UNDERSTANDING GRACE AND HOW TO INTERPRET IT IN YOUR LIFE AND CHURCH"
Lee Turner
2002 
"Many pastors, [teachers, dad's, and mom's] desiring that their [members or son's and daughter's]
live holy lives, mix law with grace.
Mixing law with grace only produces guilt ridden, defeated Christians and robs them of joy."
(Emphasis added in brackets)
Grace Produces an
Atmosphere for Harmony
Legalism promotes an artificial sense of spirituality by producing conformity through peer pressure, fear and guilt. This artificial atmosphere causes believers to be afraid to express their true spiritual condition for fear of being criticized as "unspiritual." Believers live in their self–imposed cells of isolation hiding behind masks of spirituality. There is no genuine transparency that allows believers to grow in grace. In such a closed negative atmosphere it is difficult to maintain harmony in the body.
Sometimes leaders contribute to this condition. McGinnis explains, "Unfortunately, when many people become leaders they take a different tack and quickly find themselves frozen into the role of police officers. Because of superior knowledge and experience, they think it is their duty to look over people's shoulders, to watch for errors and discourage cheating. They are there to prevent failure. By adopting such a watchdog role, they quickly set up an adversarial relationship, and people will follow such bosses with all the relish of going in for a root canal.
Good managers and good teachers, on the other hand, do not waste much time doing postmortems on the failures of their people. Instead they look for strengths that others have overlooked and ways to encourage the gifts in their group." Bubna explains how this works against a harmonious Body Life, "The imperfect leaders of today are still tempted to rule as the world rules, by demanding strict obedience from their subjects. The result is resentment and rigidity instead of an alive and loving fellowship." This type of rigid institutionalized environment does not allow the individual to freely communicate to others.
Snyder comments, "All manipulation is a threat to true individuality—and hence to true spirituality in the church, manipulation produces a synthetic religion in which religious 'experience' is technically induced and maintained. The believer becomes object, not subject, and 'it,' not an 'I.'"
In a legalistic environment troubled people do not feel free to acknowledge their true needs. Miller describes the problem, "Our churches are filled with people who outwardly look contented and at peace but inwardly are crying out for someone to love them… just as they are confused, frustrated, often frightened, guilty, and often unable to communicate even within their own families. But the other people in the church look so happy and contented that one seldom has the courage to admit his own deep needs before such a self–sufficient group as the average church meeting appears to be." Grace allows a person to have an honest appraisal of his present spiritual condition. This freedom encourages him to yield to Christ who alone can produce an external expression of right conduct and good works. A church that nourishes an atmosphere of love, acceptance and forgiveness will have harmony.
Wagner comments, "We have a no–condemnation place of reference for our thinking (Romans 8: 1). In our loving, non judgmental attitude toward each other, we minister the grace of God and affirm that we do not have to measure up by some degree of perfection in order to be acceptable." This non–judgmental environment makes it possible for believers to edify each other effectively. Wagner explains, "Thus there is a way in which the bond of Christian fellowship validates our sense of being cleansed from our sins, and this validates our sense of worthiness. Because we can be more fearlessly open with our fellow Christians, experiencing an unusual acceptance with one another, we feel more capable of facing the parts of ourselves that we ordinarily might hide."
Legalism thrives in an atmosphere of fear. When a person is afraid that someone will criticize him, fear causes him to withdraw from open communication. However, when believers reach out to each other in love, fear is dispelled. "There is no fear in love. But perfect love drives out fear, because fear has to do with punishment." (1 John 4: 18).
Wagner explains the dynamics of love, "Love is the dynamic of true, positive, liberating fellowship… In a loving relationship there is a minimum of needing to be on guard and a maximum of freedom in self–revelation to the other person. Each social interaction reinforces for the persons involved a sense of being somebody, for the love that is felt validates the elements of self–concept—that they are accepted and wanted, right and good, adequate and competent. Loving relationships tend to lay anxieties to rest and promote peace of mind."
Bubna describes such an accepting atmosphere, "I felt a deep sense of excitement as I looked around at all those dear and happy faces. They were people I loved, and I sensed their love. This was the church as I knew it was meant to be. Not in perfection, not having it all together, but in the process of getting it together, an intimate fellowship of those who knew themselves loved, forgiven and accepted by God, and therefore were learning to love, accept, and forgive themselves and one another." Bubna goes on to describe the power of such an atmosphere, "Christian growth takes place in the context of relationships, and the critical issue is always whether we're going to do things my way or your way. Anyone who seriously buckles down to learning to love by submitting is in for a few ego–shattering experiences.
If you're tired of being a crabby, pessimistic, self–centered, lonely, and unhappy individual, try bending your will to others. Mutual servanthood has a way of polishing us until some of those good qualities God has given begin to shine through." When believers ignore their spiritual growth for a long time they are ashamed to admit their true condition because others have assumed they are spiritual. They are afraid to admit a crack in their spiritual armor for fear it will shatter their image of spiritual maturity. They become spiritual hypocrites (actors) hiding behind masks of external spiritual superiority. Spiritual growth is stifled because they do not face their deficiencies with genuineness and openness.
Crabb calls such an atmosphere "layer–to–layer–fellowship," "When Christians interact from behind defensive masks, they experience layer–to–layer fellowship. This is like lovers kissing through a pane of glass. After chatting from behind our layers, we feel unsatisfied, distant, untouched, superficial—and safe. But the cost of safety runs high. Relating from our layers produces surface community, a set of shallow interchanges that can stir the inmost being no more than a pebble disturbs the ocean… Encouragement will not develop in surface community… When 'layered Christians' meet together, their purpose is to protect themselves from each other or to use each other to enhance their own self–esteem… We must replace surface community with biblical fellowship if we are to encourage one another when we gather together."
A church should distinguish itself by accepting people just as they are, warts and all, then help them mature.
If a Christian's attitude is one of openness and a desire to grow, he should find love, acceptance and help. This does not suggest that a church should not have biblical standards, but believers should keep them in the power of the Holy Spirit, not because of peer pressure.
To some, grace seems to suggest softness toward sin because legalism projects an outward appearance of spirituality. However, the opposite is true. Legalism only conceals sin and does not correct it. Grace allows the Word and the Holy Spirit to expose and correct our sin.