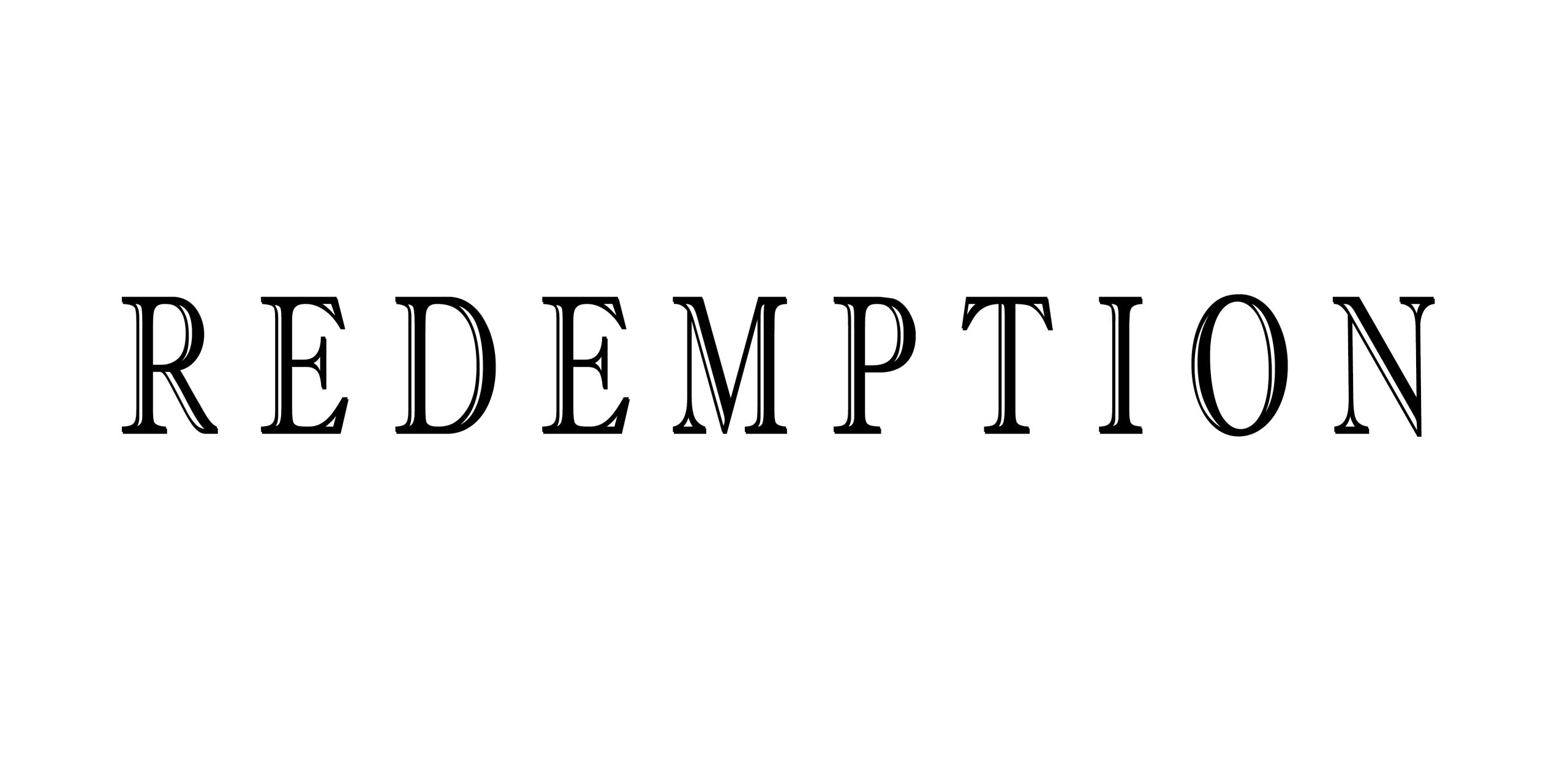 A blog post by Brad Jolly
Jesus Is….My Redeemer
With this week's blog post, we are starting a series called, "Jesus Is", in which we will explore many of the things we have been given by God because we are united to Christ as believers. When we came to a place in our life where we understood our sin, our need for a Savior, and we put our trust in Christ as the only way to a relationship with God, then God did something incredible for us; He placed us in Christ.
"But of Him you are in Christ Jesus." 1 Cor. 1:30
This means that God the Father united you and me inseparably to Christ. Much like a marriage union where a man and woman are joined together, God joined you to Christ when you received Him as your Savior. This was just the start of the journey of your relationship with Christ. You most likely didn't realize what all that meant at first, but as you grow in your relationship with Him, you learn more over time of what all you gained by your being joined to Christ.
In Ephesians 1:3, the Bible tells us that "the Father of our Lord Jesus Christ, who has blessed us with every spiritual blessing in the heavenly realms because we are united with Christ". Basically, whatever Christ has, you have too, because you are "united with" Him. That is like finding out that the person you just married is "loaded", as we say. They have 10 mansions around the world, a private jet, 2 yachts, billions of dollars, etc., etc., and because you are married to them, all these things that belong to your spouse now also belong to you, as well. That's kind of a loose analogy, but everything that Christ has is at your disposal. His peace, His wisdom, His power, His love, etc., they are all yours, through Him, because you are "in Christ".
Redemption
So the first thing we are going to look at as a gift from the Father as a result of our being in Christ is our redemption.
So what is redemption? Well, to redeem means to buy back something or someone through the payment of a ransom usually. Whether you knew it or not, before you met Christ, you belonged to our Enemy, Satan. The Bible says,
"For He (God) has rescued us from the kingdom of darkness and transferred us into the Kingdom of His dear Son." Col. 1:13
We were prisoners to Satan, being held captive under His control and living as enemies of God, just like Satan is.
To be freed from his tyrannical rule, we had to be bought back (redeemed) by Jesus, "who purchased our freedom and forgave our sins." Col. 1:14
God loves you and me, and the whole world for that matter, that He wanted to free us from Satan's kingdom; so He purchased our freedom through sending Jesus Christ to earth and dying on the cross, taking the punishment that you and I deserve. Only through this payment could we be bought back (redeemed) and brought into Christ's kingdom.
Think about your life before Christ. The Bible tells us in Ephesians 1:1-3 that,
"Once you were dead because of your disobedience and your many sins. You used to live in sin, just like the rest of the world, obeying the devil—the commander of the powers in the unseen world. He is the spirit at work in the hearts of those who refuse to obey God. All of us used to live that way, following the passionate desires and inclinations of our sinful nature. By our very nature we were subject to God's anger, just like everyone else."
We were trapped trying to find fulfillment through greed, power, lust, etc. The truth was, that no matter how much we gained through all of these means, there was never any true peace, sense of real love, or fulfillment of our deepest longings. That's because we were made for God, to have a relationship with Him, and to have all our needs met through Him.
In Satan's kingdom,
1) We lived in fear (instead of peace).
2) We experienced hate (both receiving hate and expressing it to others in our hearts).
3) We were never satisfied while constantly trying to find fulfillment.
4) We longed to experience real love that did not need to be earned.
Once you've been placed in Christ, everything changes because you have been transferred out of Satan's kingdom and placed into Christ's kingdom.
In Christ's kingdom, Jesus offers His peace.
"I am leaving you with a gift—peace of mind and heart. And the peace I give is a gift the world cannot give. So don't be troubled or afraid. John 14:27
In Christ's kingdom, Jesus offers real satisfaction and fulfillment.
"I have come that they may have life, and have it to the full." John 10:10
In Christ's kingdom, Jesus offers His love.
"I have loved you with an everlasting love. Jeremiah 31:3
Because Christ came to redeem, we have been transferred to His kingdom to experience everything God has promised to us because of our union with Him. Pause and thank the Father for His redemption of you and every blessing He has given you, not just now, but for all eternity.