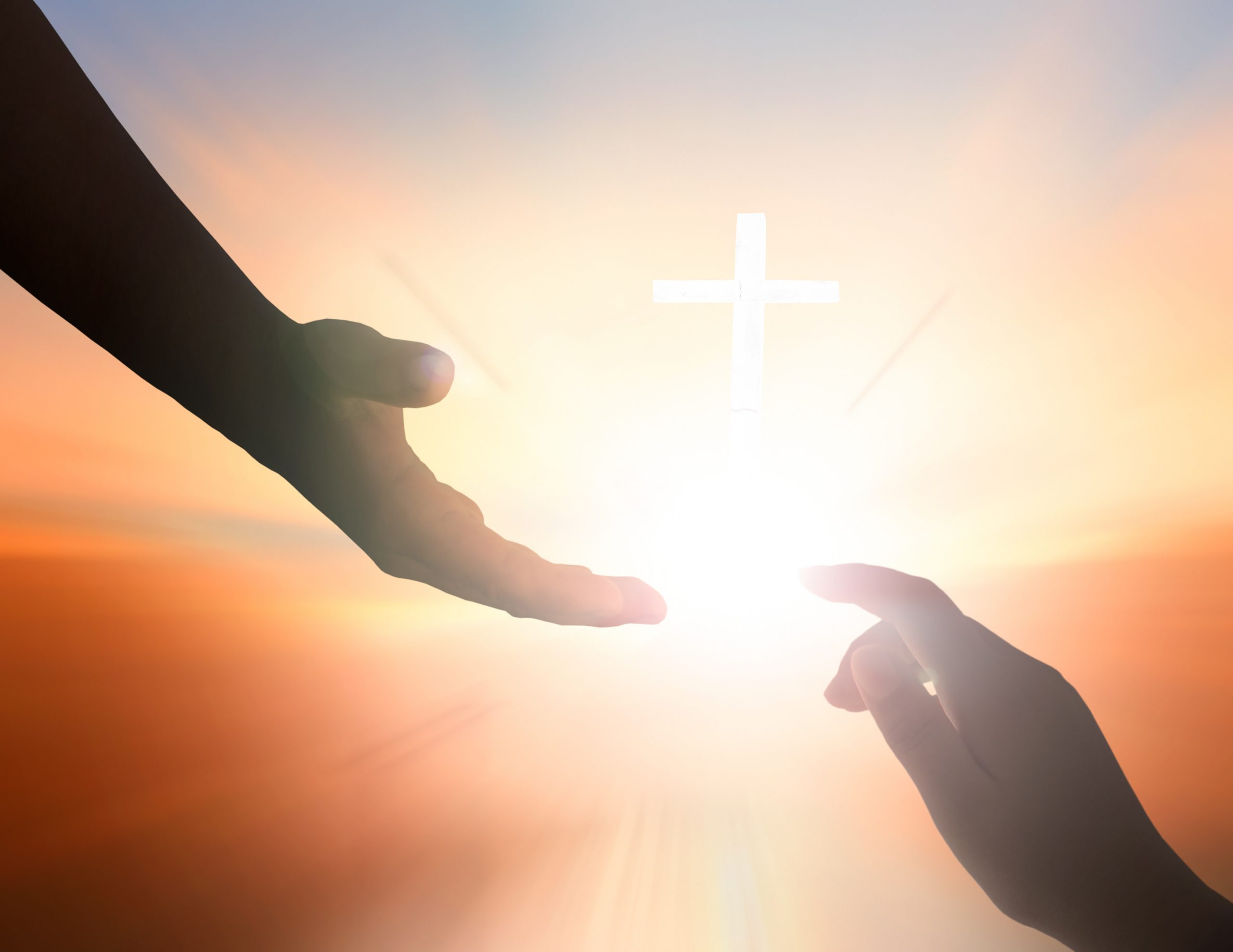 By Brad Jolly
God wants a relationship with each of us.  And as I ponder on this truth, it is just so hard to fathom. I find myself in awe that He didn't just stop with a desire, but that He also made that desire into reality through Jesus and the cross.
Think about that – the God who simply spoke and created everything into being and who holds this same creation together (Col. 1:17), wanted a relationship with you and me so much that He made that possible.
If some famous celebrity or athlete were to become one of your closest friends, you would be amazed no doubt.  Other friends might be jealous, and your neighbors would be impressed, as well.  But we have so much more!  God Himself loves you and me so incredibly much that He invites us into a relationship with Him.  It's the greatest relationship opportunity ever.  God wants you!  And when you come to Jesus through faith, simply trusting that He paid for your sins on the cross and will save you, then you enter into an eternal relationship with Him.
But as many as received Him, to them He gave the right to become children of God, even to those who believe in His name.  John 1:12
So what happens after we enter into a relationship with Jesus?  Well, He doesn't want to be merely our Savior, He wants us to enjoy an abiding, intimate fellowship with Him.  Salvation is just the start.
Read with me in Philippians 3:7-9. Paul stated that despite his impressive merits, none of it meant anything to Him in comparison to "knowing" Christ.
I once thought these things were valuable, but now I consider them worthless because of what Christ has done.  Yes, everything else is worthless when compared with the infinite value of knowing Christ Jesus my Lord. For his sake I have discarded everything else, counting it all as garbage, so that I could gain Christ and become one with him. I no longer count on my own righteousness through obeying the law; rather, I become righteous through faith in Christ. For God's way of making us right with himself depends on faith.
and again in verse 10,
I want to know Christ.
The word "knowing" or to "know" in the original Greek language means to "have knowledge about someone or something; normally as acquired through observation or the senses".  In other words, we are meant to know Jesus "experientially" through a personal relationship.  This is not just mere head knowledge about our Lord, but rather to continuously know Him better and better over time.
How do we get to know Jesus more intimately over time?  I believe that Jesus answers this question in John 15:4-5:
Abide in Me, and I in you. As the branch cannot bear fruit of itself unless it abides in the vine, so neither can you unless you abide in Me. I am the vine, you are the branches; he who abides in Me and I in him, he bears much fruit, for apart from Me you can do nothing.
Abiding – this means we are to stay intimately connected to Jesus, moment-by-moment in continuous fellowship, believing and trusting in Him in dependence for everything we need (whether that is physical needs, wisdom, faith, spiritual strength, etc.).  In these verses, Jesus says that we are a branch, and He is the vine.  If the branch does not remain connected (abiding) in the vine, it will wither and die.  The vine has everything that the branch needs, and it provides for all of the branch's needs through this connection.  You and I are simply to stay connected to Jesus, the Vine.
Friend, Jesus wants to not only be your Savior, but He also wants to have continuous fellowship with you so that you will know Him in the closest way possible.  He has promised to save you, meet your every need, and to never leave you.  There is no greater relationship than one with Jesus.  He is waiting for us to abide in Him now.   What are we waiting for?  Let's begin this very moment.