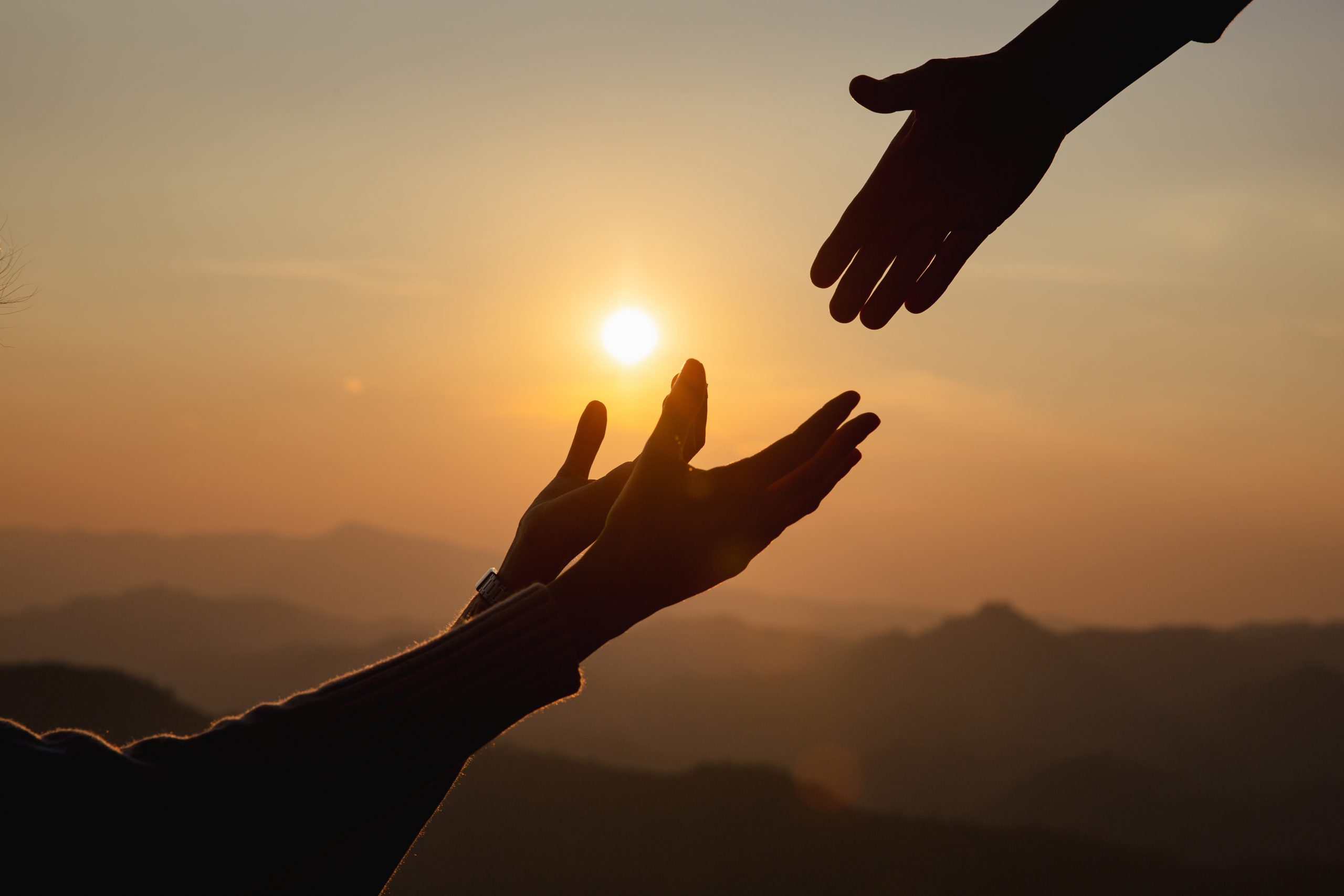 by Larry Browning
On last week's blog, we began part 1 of this w-part series on Mercy.  Today, we are continuing to look at God's mercy.
This man, "Covered with leprosy," comes and falls "with his face to the ground" before Jesus. It's a gesture of reverence; perhaps it's also one of shame. He's unclean. By Old Testament law, his disease is an outward sign of sin and separation. How dare this man approach anyone! Yet what happens next is amazing. Jesus touches the man. Can you imagine what that must have meant to him? He's untouchable. He's pushed beyond the margins of society into isolation. He's not someone that anybody touched. Nobody would dare. He's totally rejected.
But Jesus dared. Jesus touches him. And by touching him, Jesus restores his humanity and his dignity; He touches the man in love. Jesus didn't need to do that. Many people are healed throughout the Gospels by the power of Jesus' Word alone. Jesus knew that this man needed more – he needed mercy and love.
Jesus' mercy triumphs over the judgement of His day. It relieves suffering. It restores dignity. It's full of love and compassion. In Hebrews 2, it says that Jesus became human, like us in almost every way, so He could show us mercy on the cross and in our lives. Praise God for His humanity and praise Him for His mercy.
As believers, we are called to live as examples of Jesus Christ – to reach out in love as Jesus did. We are also called to teach mercy. Mercy, though, is not something that can simply be taught. Mercy must be shown. If our hearts are full of love for God, and we know deep in our hearts the mercy we've been shown through Jesus, we'll want to show mercy to those around us. Then, where there is injustice, we will work for justice. Where there is need, we will respond in love.
Perhaps you don't feel that you're there yet. Perhaps there are times when judgement triumphs over mercy in your life. Or you don't feel like loving your neighbor, let alone showing them mercy. Don't worry. 
2 Corinthians 12:10 says, "Wherefore I take pleasure in weaknesses, in injuries, in necessities, in persecutions, in distresses, for Christ's sake: for when I am weak, then am I strong." Offer your weakness to God in prayer. For God uses you as you are, even as He is molding you into something better. He is working in and through you, for others, right where you are. I want you to pray that through the power of the Holy Spirit, He will impress on your heart God's mercy. I am confident that with Jesus' example before you, His love in your heart, and a prayer on your lips, you will begin to show mercy, teaching those around you that mercy does indeed "triumph over judgement."